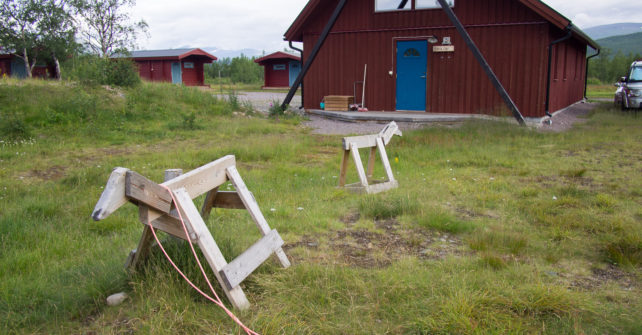 Life is a learning experience. Learn more about nature and culture with playful friends in Nikkaluokta.
Come with friends, school class, work mates or family. Bring good spirit and get a learning experience about nature and yourself.
North Olympics
You will duel in different practices natural to the North. Sawing of birch logs, packing a back pack, making a fire, cooking coffee, find your way in the forest, tandem cross country skiing, Sámi lassoing, creative outdoors cooking.
Creative outdoors cooking
Each team will get a basket with ingredients from the North and will compose, cook and eat a three course dinner over open fire.
Lassoing
Learn how to handle the Sámi lasso and practice on reindeer antlers. Three different distances from the antler and more points the further away you succeed in catching the reindeer..