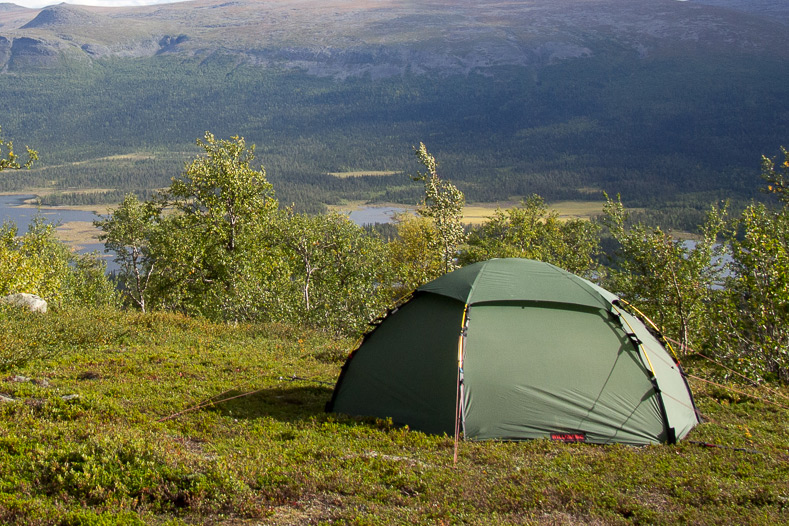 Camping with tent and caravan
Stay in Nikkaluokta in your own tent/caravan/motor home
Opposite our main building we have a big tenting area.
On our longtime parking we have places for caravans/motor homes. You can choose with electricity or without.
When you pay the camping fee you'll get access to the service building where you find kitchen, toilets, showers and a mens's and women's sauna.