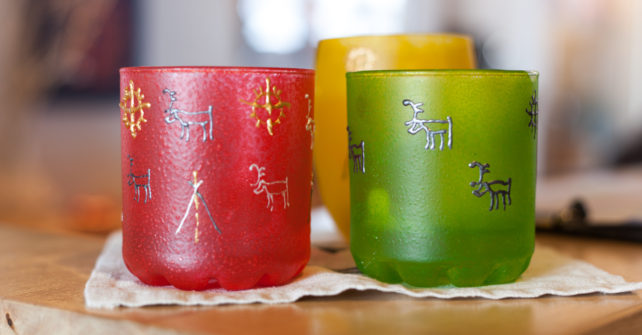 In our shop there is a mix of practical and beautiful things. Sámi handicraft, art and design. For your hike we have maps, equipment for the outdoors, some provisions and fuel for cookers etc.
Sámi design
Being Sámi we value Sámi handicraft and design. We keep updated on trends in Sámi handicraft, design and fashion.
The Sámi handicraft that we have are mostly in the local area, but we also have handicrafts from other parts of Sápmi.
Outdoors equipment and food
Always have the proper mountain map when you are heading into the mountains. Here we use BD6, BD8 and the Swedish alpine map.
We have a small range of provisions so you can complement or buy essential food before your mountain tour.
We also sell outdoors equipment like Primus gas, clothes from top class outdoors cloth manufacturers like Haglöfs, Fjällräven and, Hestra.
There are some hygiene articles and a number of smaller things we have seen hikers need.
Handicraft, literature and music
We have a large selection of jewelry and traditional handicraft made from wood, reindeer antlers, reindeer skins, silver and tins.
The literature we sell is about Sámi culture and the mountains we live in.
Sámi music is constantly evolving. We have CD: s with traditional Sámi joik as well as the latest from Sámi artists like Sofia Jannok and Simon Marainen.