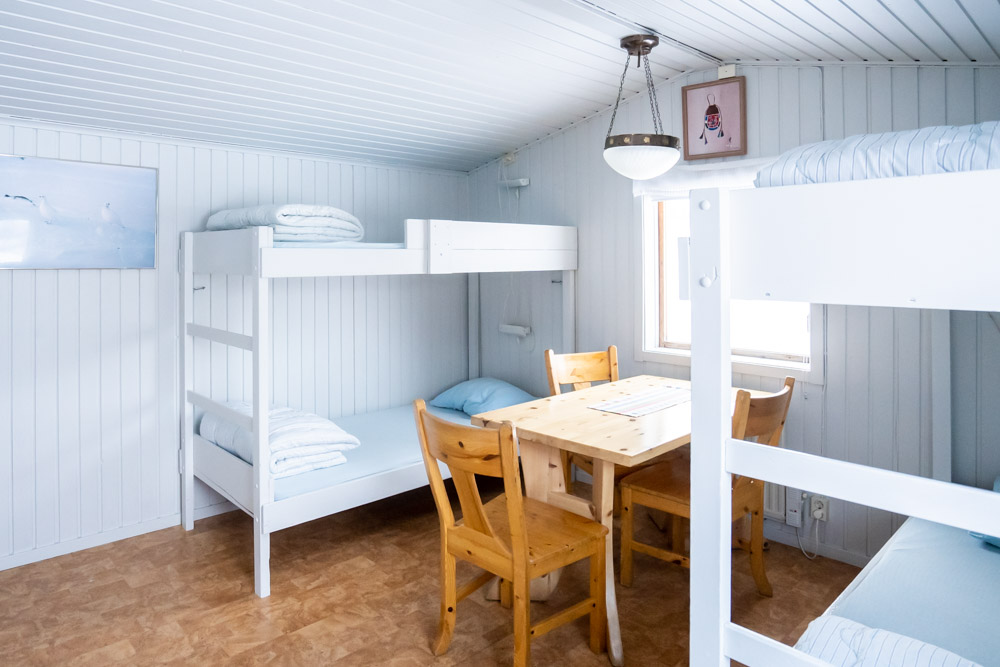 Freezer
Heating
Refridgerator
Hot Plate
The cabins are basic but cozy
We have two mountain cabins.
The cabins have one room with two bunk beds and a fully equipped kitchenette with a small fridge. Water is fetched with bucket and garbage carried to disposal unit.
Access to toilet, shower and sauna in the service building.
Restaurant Skáidi is open for breakfast, lunch and dinner during the season.
You can do a preliminary booking online by entering the page: "Preliminary booking of housing" on the link on your right or give us a call.