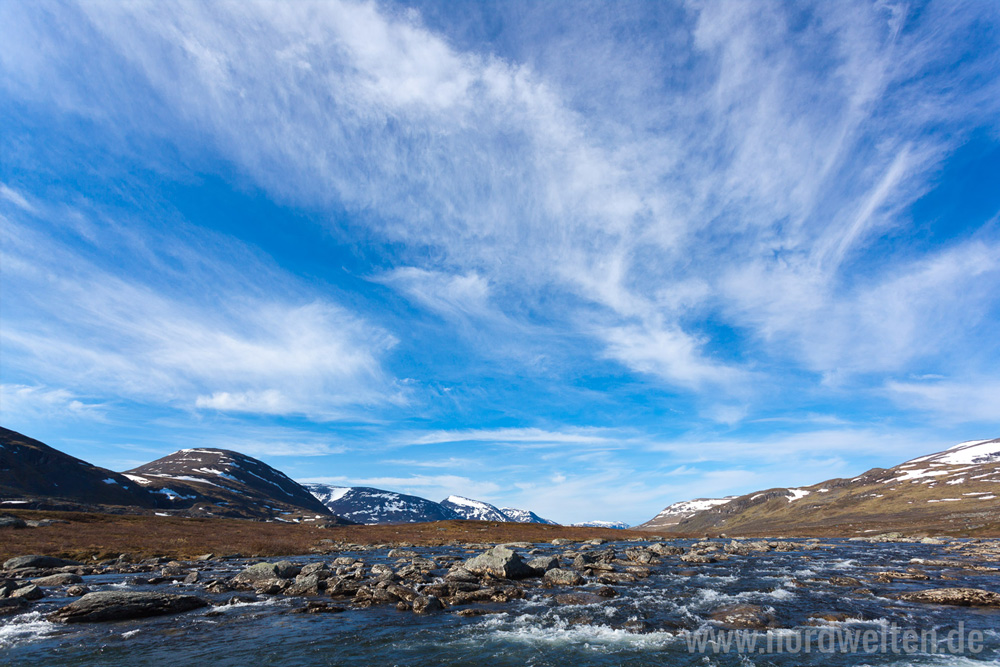 Did you ever dream of a long-distance hike through pristine Swedish mountain ranges? The long-distance trail Kungsleden will lead you through some of the most spectacular landscapes Sweden has to offer.
A network of cozy mountain cabins will allow you to walk from cabin to cabin without a heavy backpack to enjoy the extreme beauty of this unique landscape. You may also bring your own tent. Camping is allowed along the trail.
A popular route of northern Kungsleden leads from Abisko via Singi and the Kebnekaise Mountain Station to Nikkaluokta – or reverse. Hence, in Nikkaluokta you will find your ideal start for the hiking tour.
Hikers from Abisko to Nikkaluokta, are offered good service and a nice stay in a stimulating nature for your recovery after hiking. Our comfortable cabins in Nikkaluokta invite for a relaxing stay and the restaurant offers a selection of local cuisine.
Each year in August, Nikkaluokta hosts the start of the famous Fjällräven Classic. An event that brings together numerous hikers from all over the world.